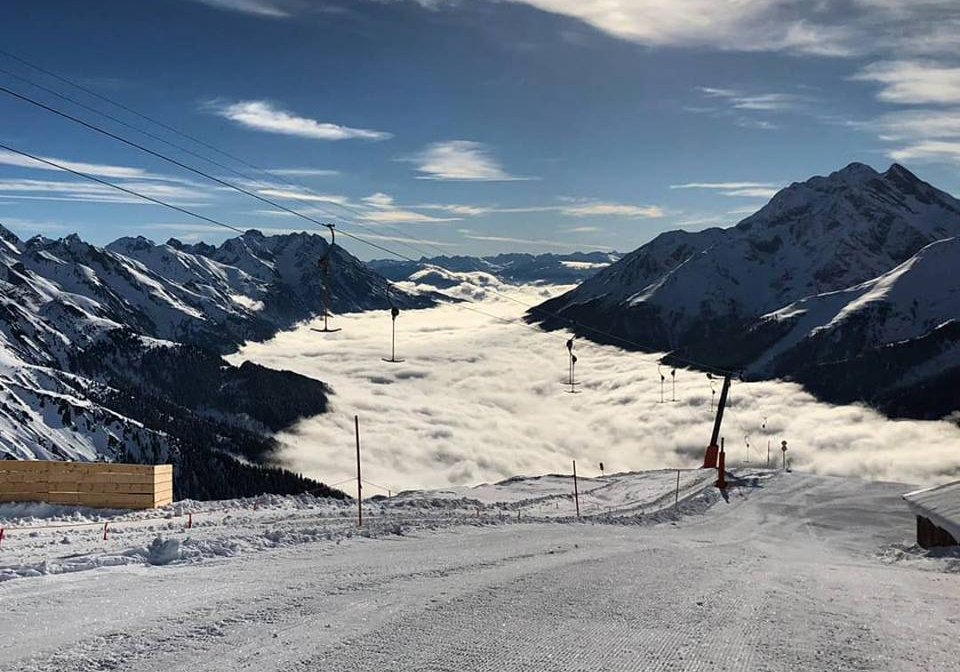 With this fantastic view and sight, we can hardly believe that the end of the winter season is approaching. One thing is for sure: Before we start in the summer season, we want to celebrate the past winter months with all their fabulous sport ⛷️ snow ❄️ mountain 🏔️ days.
The White Thrill
Every year, the cult ski race "The White Thrill" in the region of St. Anton am Arlberg is the crowning glory of the winter season. On April 21, 2019, 555 skiers, snowboarders and telemarkers will crash down the 9-kilometer track around 1,341 meters into the valley during the mass start at the 2,645-meter-high Vallugagrat. Athletes from all over the world have registered for this unique competition. Anyone can participate, but this track is only for experienced and endurance strong. The starting signal will be given at 5 pm and two hours later the winners will be honored. This race also announces the end of the season at the Arlberg.
End of season Sport Matt
For our team at Sport Matt this winter season ends with our last opening day Friday, April 26, 2019. We would like to thank you for this fantastic winter and are still there with enthusiasm for the last days.
We look forward to your visit the next days.
The team of
Sports Matt
TIP!
Have your equipment for the cult ski race "The White Thrill" serviced  – preferably in our Overnight-Service!